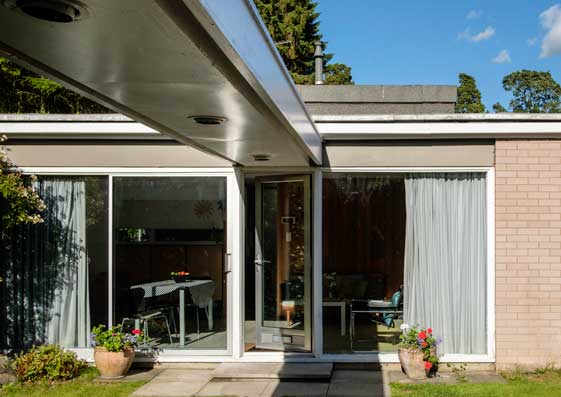 On entering, a dining area and kitchen to the left , well equipped but perhaps little used, reveal a passageway leading to the bedroom. At the entrance to it, looking up, you spot an exercise bar anchored to the ceiling, bound in sisal cord, well used and worn to a smooth and comfortable patina.
There are no doors or barriers to block the flow from space to space.
To the right, bordered by a set of low wood-finished cupboards, is the living room. Stepping down a double step, facing an open hearth, you find the perspective subtly changed. Beyond the fireplace, looking out to the orchard, the view from here is as transparent as that from the outside. This is a building that inhabits its space as if mandated by nature.